Northern Lords
Jump to navigation
Jump to search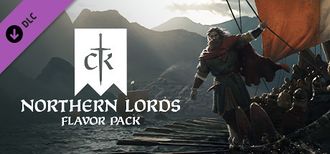 ---
Type
---
Release date / Patch
---
Store: Flavor Pack
Northern Lords is the first Flavor Pack for Crusader Kings III. It was announced on 2021-03-13 and released on 2021-03-16 coinciding with patch 1.3.
DLC features
Patch features
Dev diaries
Main article: Developer diaries

All developer diaries about the Northern Lords flavor pack and patch 1.3 (aka Corvus) and patch 1.4 (aka Azure).
Patch 1.4 (Azure)
Patch 1.3 (Corvus)
References